Woodland Coffee is about actively addressing the threat of climate change by planting trees in Ireland while also producing fantastic coffee that does not cost the earth!
A coffee without compromise.
For each case of coffee, a tree will be planted that will absorb carbon from the atmosphere for a more sustainable planet.
Choosing Woodland coffee is a small choice today that delivers a lasting legacy for generations to come!
Would you like to make a difference?
When you buy Woodland Coffee – WE will plant trees – it's that simple!
And we are going to plant 27,000 trees in Limerick in the next year!!
WE means WE. WE own the land, WE commission the development and
WE look after the trees.
Planting trees (in the right place!) is perhaps the best and most cost effective way of combating the effects of climate change as trees breathe out oxygen while also capturing carbon from the atmosphere.
Our coffee is all rainforest alliance certified which means that the coffee is grown and harvested in the tropics by farming communities in an environmentally, economically and socially sustainable way.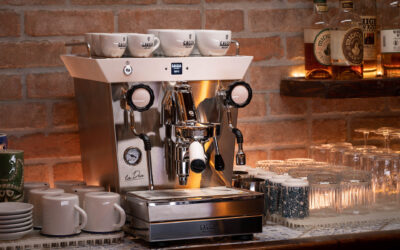 New from Gaggia Milano is the La Dea 1 group traditional barista coffee machine. This is a smart looking coffee machine  aimed at premium...
read more